The midwest region of the
Women's Caucus for Art
Art & Social Justice conference
Friday, July 22, 2011
8AM-4PM
Regional Arts Commission
6128 Delmar Blvd
St. Louis MO 63112
Held in conjunction with the national Women's Caucus for Art
Summer Board meeting July 21- 24, St. Louis, MO
for tickets go to: http://wcaartsocialjusticeconference.eventbrite.com/
The WCA's mission is to create community through art, education, and social activism. We recognize the important role that the arts play in all our lives and acknowledge the power of the arts to affect positive change. In this spirit, the conference is intended to be a venue in which to explore the role of the arts in promoting social justice and quality in our communities and around the globe.
The conference is open to artist, activists, art historians, curators, community organizers, educators, arts administrators, students, and anyone interested in how art can change the world for the better.
CONFERENCE SCHEDULE:
(The conference schedule will be updated with the presenters bios as they become available)
8am – 8:45 Registration / Coffee / pastries
8:45 – 9am WELCOME REMARKS
9 – 10:30AM Building Bridges - Art and Global Healing
Peace Through Pyramids project -

-- an ongoing collaboration between our youth circus troupe, the St. Louis Arches and an Israeli Jewish/Arab youth troupe, the Galilee Circus – Jessica Hentoff and Circus Harmony

Global Healing Through the Arts: A Model for Cross-Cultural Engagement in a Racially Isolated Community

- Gitana Productions, Inc. is a 501(c) 3 arts and education company that provides global healing through music, dance, and drama in the St. Louis community.
10:45 – 11:45PM Art & War: The Artist Perspective
Cultivating Compassion: Genocide & Visual Representation

- International exhibitions curated for the Mizel Musem & the International Conference of Genocide Scholars, Sarajevo, Bosnia

by Lee Lee

One Million Bones*

– Naomi Natale is the founding artist behind One Million Bones. Both an installation artist and photographer, Natale recently completed a large scale installation titled, The Cradle Project. She is also a TED Senior Fellow.
11:45 – 12:45PM Art for Healing
Re-imagining the Self Through Creativity: Art for Empowerment as Feminist Counseling for Social Change in a University and Community Settings

-

Elka Kazmierczak

Pearls of Strength: Using Art Therapy to Heal the Wounds of Abuse and Violence

-

Katie Kamholz
12:45 – 1:45PM Lunch/Performance (PLEASE note: lunch is included in the conference fee)
1:45 – 2:45PM Access for the Arts
Why Access to the Arts Matters

- Panel discussion with: Leslie Holt, Executive Director, VSA Missouri, the statewide organization on art and disability Carol Fleming, installation artist

and Lynne Green, photographer and film maker
3 – 4 PM Engaging Youth in Social Activism
We Are Storied: Our Visual Becoming within Communities -

a burgeoning community in

itiative that ties the fields of community art, social media, and graphic design with visual storytelling in efforts to advocate the needs and causes of those within our most vulnerable communities - De Andrea Nichols

Punk Rock and Social Justice: Leadership development and civic engagement through subcultures

- Angela Evans from the Coalition on Human Needs and Will O'Neill from the United Food & Commercial Workers International Union (UFCW)
4-4:15 – CLOSING REMARKS
Performances
1:10 PM - Con Christeson performance- managing artist for the community collabARTive, an integrated arts component of the Allen Ave Transitional Program of Peter and Paul Community Services.. A spoken-word piece that talks about homelessness and its impact on individuals, seeking to build bridges and form relationships to co-communities who need to know: it is not about THEM...it is about US.
Outside of RAC (morning) - Priti Gulati Cox - Maansik Sampatti (Intellectual Property): A performance/installation addressing the epidemic of farmers' suicides in India
Inside tables - art activities. information,... (more info TK):
Artist trading Cards – Jennifer Weigel
Faces Project- Artist Christine Ilewski
I was a personal friend of Fr. Lorenzo Rosebaugh, OMI, one of a generation of liberal Catholic priests working for social justice for women and children. He was murdered in Guatemala almost two years ago just before he was due to return home to St. Louis to retire. (there's a Post Dispatch article link on my site) He was buried in south America.
In my grief, I have created two projects in his memory. One, in the"Faces" project, I paint portraits of children murdered by guns, for their grieving families. Then I exhibit art created from image transfers of the faces onto vintage handkerchiefs. Info and examples of the art are on my web site, www.ilewski.com
In my second project, I have tried to create a young adolescent illustrated biography of Fr. Lorenzo based on his own bio..."To Wisdom Through Failure". My mother, Gail Eisenhart, a published author and poet, adapted the text from his text. I did the illustrations. We are currently searching for a publisher. Melissa Jarnagin, senior editor at Concordia Publishing has reviewed the manuscript with this to say, "Wow! That's a powerful story! The illustrations are very emotive while still appealing to children with their colorful spirit. His story parallels the freedom riders of the civil rights movement."We hope to have the book printed bilingually to be able to send it back to the children of Guatemala where he has become a folk hero among the poor.
Wish tree- Ben Chu
Name badges – YWC
Info tables: Circus Harmony, Yeyo Arts, LGBT dance group
Any groups wishing to have information at one of the tables please contact outreach@wca-stl.org
This conference is made possible with support from the Regional Arts Commission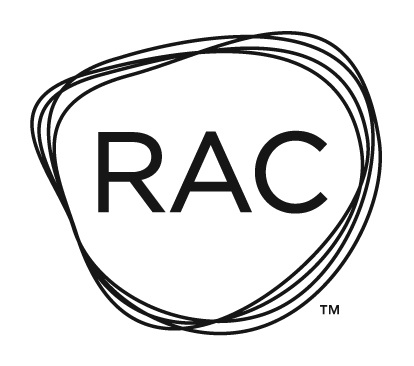 PRESENTERS BIOS
Angela Evans is the Outreach and Policy Coordinator for the Coalition on Human Needs, alliance of national organizations working together to promote public policies that address the needs of low-income and other vulnerable people. Angie's background includes organizing and leadership development with the Center for Community Change, Jewish Funds for Justice and state and local campaigns. She spent her youth organizing and attending punk rock shows. She holds a Master Degree in Social Work, concentrated in Social and Economic Development from Washington University in St Louis.
Con Christeson is an artist/educator living and working in St. Louis, Missouri. In addition to teaching at Webster University and Ranken Technical College, she is actively engaged in building a practice as a community artist. She is co-founder and managing artist of the community collaborARTive, an arts-based integrated component of the Allen Avenue Transitional Housing Program of Peter and Paul Community Services. The collaborative engages men [who are/have been homeless] and program staff along with community artists, partners, and students to create visual, written, and public art. More about the collaborative can be found here: http://ppcsinc.org/community.html http://communitycollabartive.wordpress.com
Priti Gulati Cox is a native of India. She has been living in Salina, Kansas since 2000. In 2008 she began work on a project entitled Vanishing India that addresses the effects of corporate globalization on the social, political and economic fabric of India. In 2010, she also started a sister project entitled Stree Jaati (community of women), documenting the effects of India's newly acquired free market policies on the women of her country. She goes back to India at the end of every year to continue doing research on these two on-going projects.
In March 2008, she created a guerrilla installation, Unfinished Portrait, to draw attention to loss of life in the invasion and occupation of Iraq. The project will be continued in 2013, encompassing both Iraq and America's longest war, Afghanistan. Beyond Salina, she has exhibited at the 2010 Women and Water Rights Exhibits in Minneapolis and Rochester, Minnesota, Woman Made Gallery in Chicago, the 2010 United States Social Forum in Detroit, and, the Birger Sandzen Memorial Gallery in Lindsborg, Kansas. Her next solo exhibition will be in September 2011 at the Percolator Gallery and other locations in Lawrence, Kansas. For more information visit www.vanishingindia.com
Leslie Holt, Executive Director, VSA Missouri. Holt is a visual artist and educator with extensive experience in social work and advocacy for people with disabilities, including mental illness and developmental disabilities. She has worked at several St. Louis organizations including Life Skills Foundation, Places for People, NAMI St. Louis, and St. Louis Community College. Most recently she coordinated a program at Washington University School of Medicine, Pediatricians in Community, which gave pediatric residents community experiences with children living in poverty and with disabilities. She has ten years experience teaching studio art and art history on the college level at schools including Fontbonne University, St. Louis Community College at Meramec, and Lewis and Clark Community College. She exhibits her paintings nationally and is represented by galleries in St. Louis, Memphis and Washington, DC. Leslie has a BFA in Painting from Washington University in St. Louis, an MFA in Painting from Washington State University and is a 2008 graduate of the Community Arts Training (CAT) Institute. Leslie has been involved with VSA Missouri since it started getting off the ground in 2008 – first as a contracted artist, then as its founding board president, and now as executive director.
Lee Lee attained her BFA from the Rhode Island School of Design, and has spent time in over 40 countries. These experiences have led her to develop a wide range of painting styles in response to the diverse conditions of our world. Her work is informed by several movements through art history including the feminine expressionist drawings of Kathe Kolwitz to the actions of the 1970s which embraced processes using a shotgun or fire. Rich textures developed through destructive means speak to socio political situations imposed on people as well as environmental degradation. Sensitive mark making atop of these textures explores the emotional textures within a community, emphasizing resilience in the face of adversity. Recently, strong environmental themes have entered into her repertoire as she recognizes that social and political stress is driven by the scarcity of our resources.
Resilience as a theme was manifested through the opportunity to curate an exhibition in regards to Genocide for the Mizel Museum which grew into an installation for the 7th Biennial International Conference of Genocide Scholars in Sarajevo, Bosnia. Other international exhibitions have included an installation of prints at the Instituto Allende in Mexico and paintings exploring the imprint of tradition in contemporary Vientnamese culture at the Metropolitan Center in Saigon, Vietnam.
Recent environmental exhibitions have included REAP: The Environmental Unsustainability of the American Food Machine at C Emerson Fine Art in St Petersberg, FL, Extinction at the Denver Botanic Gardens, and Vanishing Pollinators as part of the Bioneers Conference on Sustainability in San Raphael, CA. Resilience in the face of environmental degradation was explored through an series of work, Guatemala: Mayan Women, created for the 2010 Biennial of the Americas in Denver.
Currently, Lee Lee is using plastic as a material to explore the impacts of plastic on the environment as well as the chemical imprints left in our bodies. The UN Environment Programme recently wrote a feature article on her work about ocean plastic, entitled, The Plastic Flow: From Waste to Waves. Complimenting this theme is work being created which follows the development of a permaculture installation around her Taos, NM studio. The small scale production of food will be presented in contrast to industrial agricultural practice, which like plastic, is exacting a tremendous toll on the environment. www.Lee-Lee.com
Naomi Natale is the founding artist behind One Million Bones. Both an installation artist and photographer, Naomi was the founder and director of The Cradle Project, a large scale installation calling attention and raising funds for the 48 million children orphaned in sub-Saharan Africa. Over 550 cradles were created and donated by artists from around the world. Naomi has served as an artist-in-residence at Columbia College of Chicago in 2008, 2010 and 2011. She speaks internationally on the topic of art and activism as well as her installation works and is currently both a TED Senior and Carl Wilkens Fellow, respectively.
*One Million Bones is a collaborative social arts practice designed to recognize the millions of victims and survivors who have been killed or displaced by ongoing genocides and mass atrocities in Sudan , the Democratic Republic of the Congo and Burma. In Spring of 2013 1,000,000 handmade bones made by artists, activists and students will flood the National Mall in Washington, D.C. creating a visual demand for solutions to this issue. One Million Bones works at the intersection of art and activism. Our core belief is that vital pathways to change are created by leveraging the power of the arts to introduce activism to coming generations, to provide opportunities to connect with issues in a personal and profound way through the creation of art symbolic of and related to specific issues, and to allow individuals to see, actually see, their contribution, their action, in the context of the larger movemen